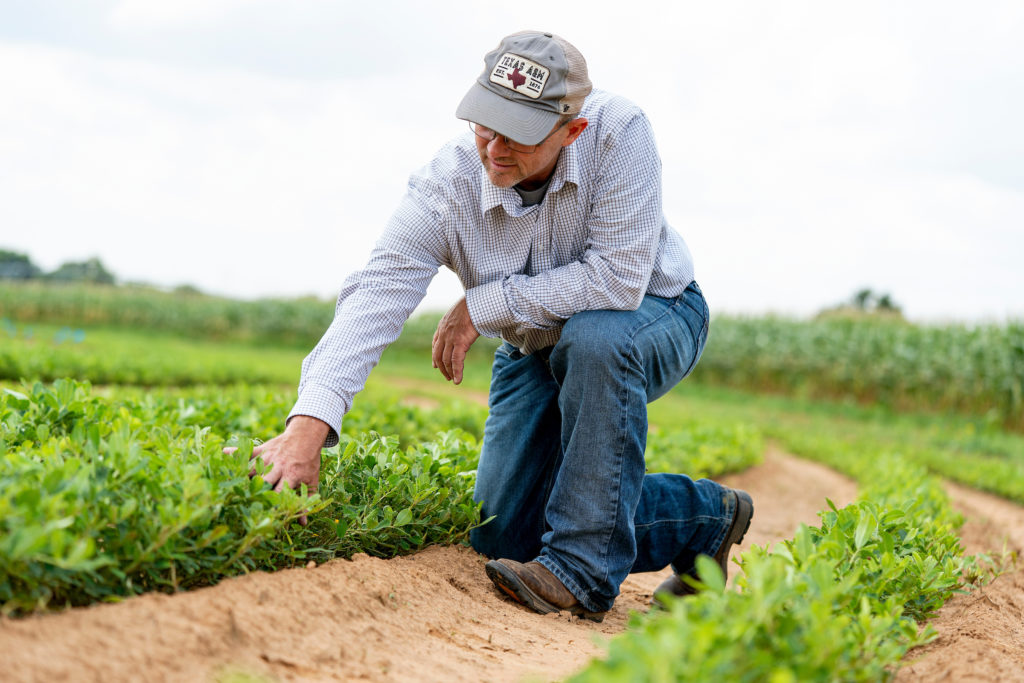 Ph.D. Agricultural Economics
Our Ph.D. in Agricultural Economics is a premier STEM program that produces leaders who find success in academia, government and leading industry positions.
This program offers rigorous training in economics and quantitative methods, with a strong emphasis in applied economics applications. Students choose between three field areas:
Agribusiness
Applied Market Analysis
Natural Resource and Environmental Economics
Within each field area, you'll work collaboratively with professors to ask important industry questions and relentlessly pursue an understanding of the complex world of economics and our global society.
Program Details
We offer two routes to the Ph.D. Our traditional route is for those who have obtained a master's degree. We also offer a 96 credit hour option for those who have obtained a bachelor's degree, but have not completed a master's degree. In both, students will explore economic theory and gain a robust research skillset for applying that theory to solve complex agricultural issues. The planning guides with the degree curriculum can be found in the Graduate Handbook. The page numbers for the planning guides can be found in the Table of Figures listed in the handbook.
Students applying to the Ph.D. program are required to submit GRE scores with their application.
Degree: Ph.D. in Agricultural Economics
Credit Hours: 64 (traditional) or 96 total credit hours
Stem Approved: International students are eligible for the 24-Month Stem Extension of Optional Practical Training (OPT)
Field Areas
Students pursuing a Ph.D. in Agricultural Economics choose from one of three field areas. This allows students to narrow their focus and refine their expertise to best align with their professional career goals. Within the agribusiness field area, students can also choose to specialize even further, through one of four emphasis areas.
The planning guides with the degree curriculum can be found in the Graduate Handbook. The page numbers for the planning guides can be found in the Table of Figures listed in the handbook.
Graduate Admissions
Texas A&M University is the premier choice to gain a graduate degree, thanks to our national academic ranking and high financial value. Joining the Aggie Family and gaining an advanced degree from Texas A&M puts students in the highest class of job candidates.
What Do I Need to Apply?
Note: GRE scores are required and are NOT WAIVED. Visit admissions.tamu.edu for information on sending official test scores to Texas A&M University.
Minimum GPR of 3.0 in the last 60 hours of undergraduate work, or 3.25 in 30 hours or more of graduate work.
Application through the Texas A&M University GraduateCAS system
Resume or Curriculum Vitae
Statement of Purpose
Three letters of recommendation, submitted online with your application.

Official transcripts and records

, sent to the Office of Admissions.
Application Fees Are Not Waived
International Students
Official TOEFL scores are required for international applicants. Official scores must be sent by ETS directly to Texas A&M University using the school code: 6003. Visit the Graduate and Professional School website for a list of requirements, exemptions and other useful information regarding the TOEFL/IELTS Exams.
Fall 2024 Application Deadlines
March 13, 2024 – Priority Deadline for Funding Consideration
June 30, 2024 a- Application Portal Close
Spring 2024 Application Deadline
Admissions Decisions
You will receive an official admissions decision in a letter from the Texas A&M University Office of Admissions. The Department will send a courtesy Welcome Letter.
Scholarships and Financial Aid
By submitting an application, all students are considered for departmental funding opportunities. To be considered for additional funding opportunities outside of the department, students are encouraged to submit the financial aid application and a scholarship application, along with their graduate school application. This ensures students are reviewed for all the types of financial aid that you are eligible for. Remember: each student's financial aid eligibility may vary. The types of financial aid students are offered is based on the data provided on their financial aid and/or scholarship application. The Master of Agribusiness program does a competitive scholarship review of all admission applications and funding offers are made, based on eligibility and available funds each year. If a student is an international or out-of-state resident and receives a competitive scholarship of at least $1,000, they may qualify for a non-resident tuition waiver.
Prerequisites
Students planning on entering the doctoral in the Department of Agricultural Economics should prepare themselves by completing the following study in math, microeconomics, macroeconomics and econometrics.
Additional Mathematical and Statistics Training
Incoming Ph.D. students are encouraged to participate in online, non-credit courses during the summer prior to beginning their program. These include Math Boot Camp, Online Math Camp and Math Training.
Required Examinations
As part of the program, students will be required to pass qualifier and preliminary exams. Find exams from previous years on our Past Prelims and Qualifiers page.
Questions?
Please Direct all Admission Questions to:
Graduate Program Administration
Professor and Associate Head for Graduate Programs


Graduate Program Coordinator - Agricultural Economics