Department of


Agricultural Economics
7

Degree Programs

Our degree programs provide our students with a world-class education they can apply to careers in sales, agribusiness issues, public policy, finance, entrepreneurship, marketing, environmental policy, management, real estate and academia.
5

Centers & Research Labs

Our centers and labs are leading the discovery of knowledge relating to food, agriculture, economics and policy. Our renowned team of scientists are called upon to share their expertise with consumers and stakeholders to inform decisions and policy in the agriculture industry.
1,270+

Enrolled Students

Our students are training to be the next generation of business leaders and economics professionals.
Recognizing 100 Years of Excellence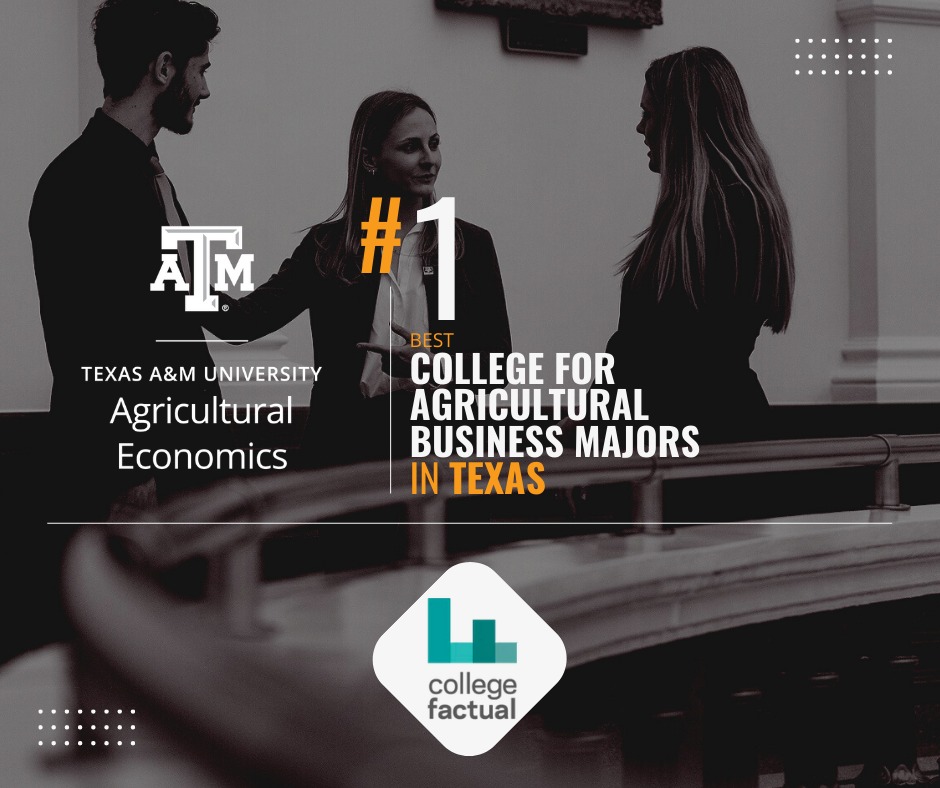 In College Factual's most recent rankings for the best schools for agricultural business majors, Texas A&M University ranked No. 2 in the nation and No. 1 in Texas.
Universities.com, which also provides ratings for institutions of higher learning, also ranked Texas A&M second in its listing of Best Agricultural Economics colleges in the U.S. for 2023.
Growing business leaders of character
"I appreciate how the College of Agriculture and Life Sciences is a place where students can grow to their fullest potential. Our department provides opportunities and experiences that challenge and grow students into leaders of character."
Clayton Elbel '23, Agricultural Economics Major
Spring Branch, Texas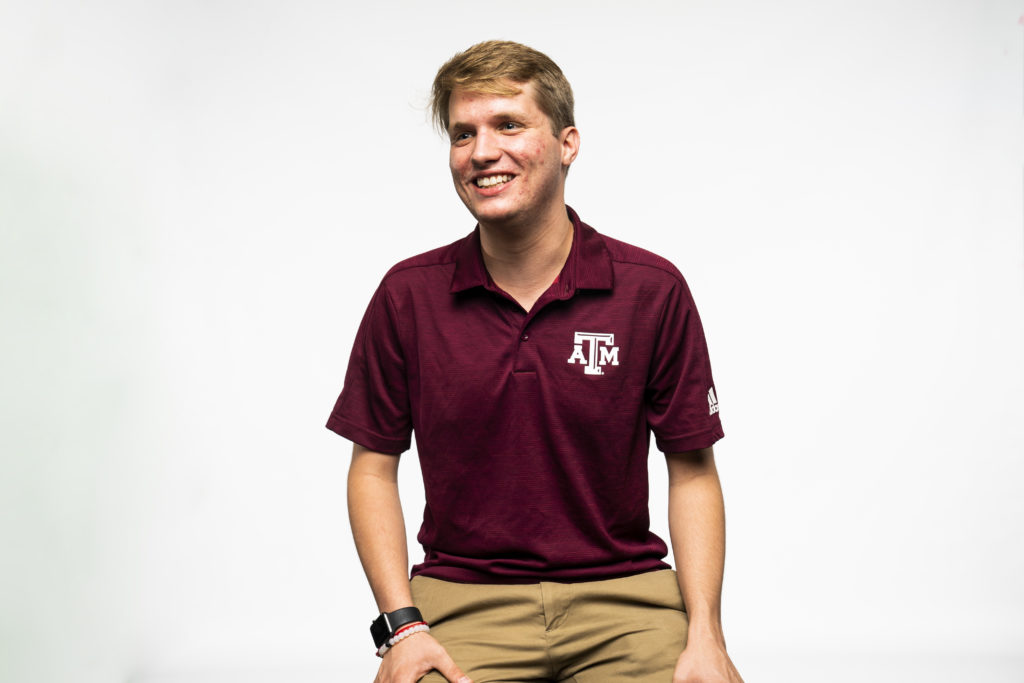 Agricultural Economics News
Texas A&M expands agricultural economics educational reach into Rio Grande Valley
The Department of Agricultural Economics at the Texas A&M College of Agriculture and Life Sciences is helping meet needs and address challenges for agriculture and agribusiness in the Rio Grande Valley by selecting a key group of professors to teach undergraduate students at the Texas A&M University Higher Education Center at McAllen.
Have Questions?
For degrees or admissions questions: